CED IADR 2023 Accommodation
The Professional Congress Organizer (CONVIN S.A.) has secured a number of rooms of all categories in Rhodes, in hotels near to CED IADR 2023 Conference Venue. Taking into consideration the global situation, the accommodation services offered will be aligned with COVID-19 protocols, concerning certification and compliance. Early booking is highly recommended.
Group reservations (7 rooms or more), are not accepted online as different terms and conditions apply.
To view the Terms & Conditions click here
For individual hotel bookings and Group reservations please contact Registration CONVIN S.A. Team:
Contact phone (+30) 210 6833600    Email: delegates@ced-iadr2023.com
PHISHING AWARENESS
The official accommodation partner for CED/IADR NOF is the Professional Congress Organizer (CONVIN S.A.). Any queries regarding the accommodation should be addressed only to CONVIN S.A.
You are strongly advised to be alert for unauthorized agents who may contact you directly by email or phone, offering their services.
Hotel
Stars
Distance from Venue
Room category
Rate
Rodos Palace
5*
0m
Standard Double for single use
Full
Standard Double
Full
Executive Double for single use
 Full
Executive Double
Full
Premium Double for single use
 161,00 € 
Premium Double
 176,00 € 
Garden Suite for 4
206,00 €
Sea View supplement
21,00 €
3rd Adult Supplement 
26,00 €
Filmar hotel
3*
1,3 km
Single
Full
Double
Full
-Room rates are quoted in Euro, per room, per night, including Breakfast and VAT.
-As per the city tax, imposed on January 1, 2018, on Greek accommodation units, the following amounts apply per room/ day: € 0,50 in 2* hotels, € 1,50 in 3* hotels, € 3,00 in 4* hotels and € 4,00 in 5* hotels, on top of the room rate per night. These amounts will be paid directly at the hotel by the guests.
Rodos Palace 5* (CED - IADR 2023 Venue)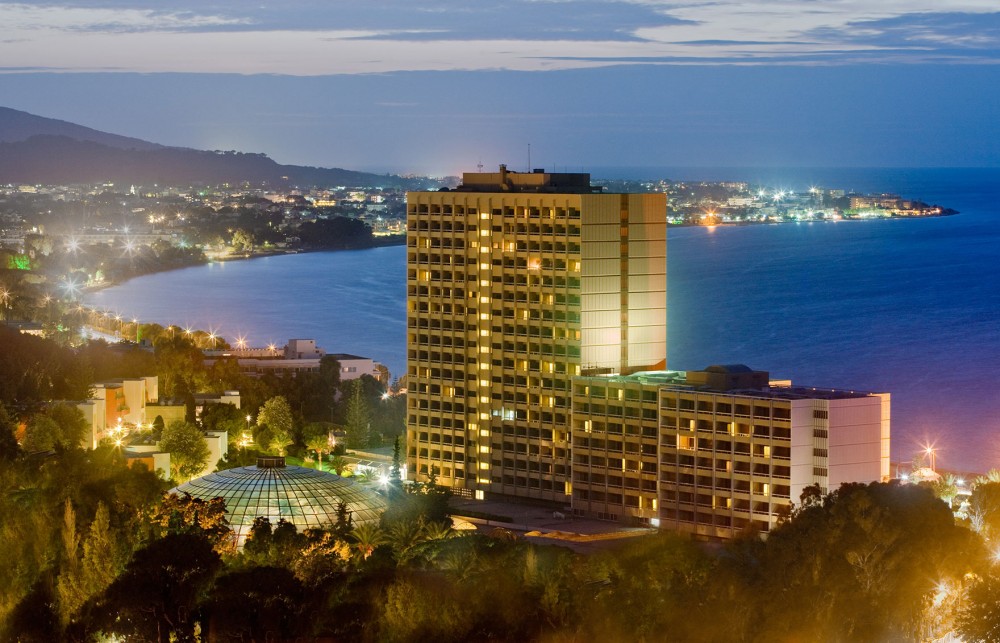 Description:
Set in a prestigious location on the island of Rhodes, the Rodos Palace offers a wide variety of suites, and boasts 5 outdoor pools, 4 restaurants, as well as bars and lounges.
Spread around this exceptionally stylish resort, there are 14 picturesque blocks with garden suites. The spacious and superbly designed rooms offer amenities such as central heating, a storage space and a sitting area. Each unit has free WiFi access and is equipped with a Smart TV with satellite channels. Besides the marble floors and walnut furniture, the guest will encounter in the Rodos Palace Hotel rooms panoramic views of the Aegean Sea and Ialyssos Bay.
This classy Hotel combines refined accommodation standards meeting the needs of the business traveler, with an exceptional array of resort facilities ideal for leisure.
Rodos Palace is only 500 m from the long, sandy Ialyssos beach, with the perfectly preserved Rhodes Old Town only a short drive away.