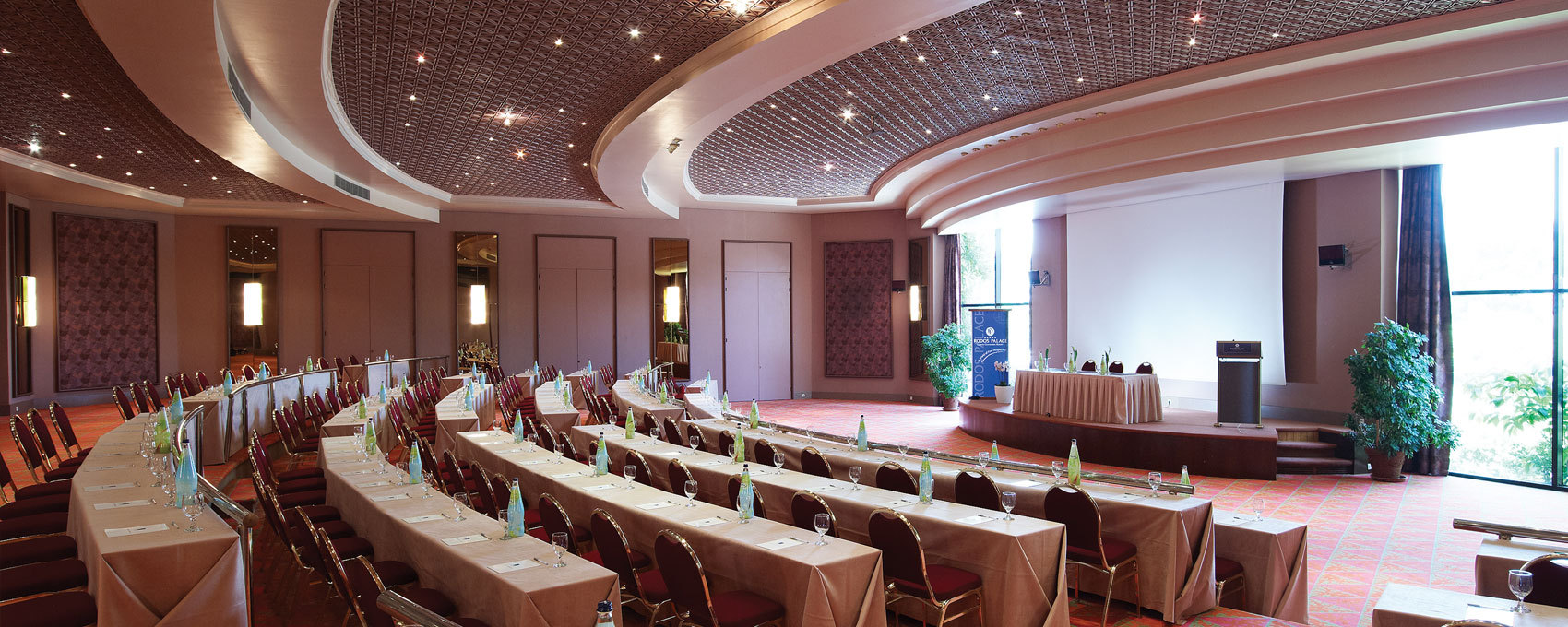 Rodos Palace International Conference Center is the epitome of conference connoisseurs, with an impressive international reputation in holding all kinds of business meetings, conferences and events. There is full flexibility in adjusting the conference halls and venues according to your personalized needs, with interconnected spaces and with the special character of every event highlighted most eloquently. The outstanding exhibition areas and the magnificent dome will fascinate the audience and capture their hearts. With cutting-edge technology and with the knowledge granted by all these years of experience, in Rhodes you will find the most wonderful meeting venue of over 9,000 square meters. 
The Conference Centre is located in the Rodos Palace, a 5 star hotel on one of the finest settings in Rhodes, providing a splendid retreat to guests who seek relaxation, invigoration of the body and soul, excitement and modern facilities.
At the registration process, you will be able to book a room at the Rodos Palace hotel, with different option of room types, in different price categories. 
For more information and booking process click here